55th Anniversary Ride – Selma to Montgomery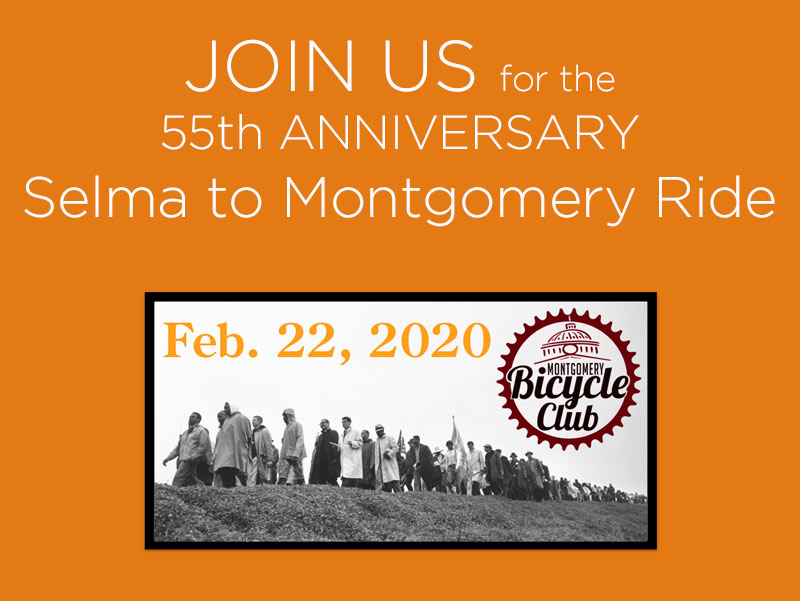 "Who's In"?
This trip is open to PMTCC members, non-members, and non-riders who just want to hang-out for the fun and historic value.
The Ride is hosted by the Montgomery Bicycle Club. They commemorate the historic 55th Anniversary Montgomery to Selma March. The ride is fully supported and will include SAG and mechanical support and fully stocked rest stops. For more event details and registration, click here.
We will be leaving Pittsburgh on Thursday, February 20th, at 11pm and leaving Montgomery on Sunday, February 23rd at 2pm.  Departure location TBD.
The host hotel is the Renaissance Montgomery Hotel & Spa at the Convention Center. The rate is $169/night for Friday and Saturday nights.
PMTCC is looking into an AirBnB option. The AirBnB option is $125 and includes Friday and Saturday, limited capacity for this shared housing! Contact Cheryl via email for more info on the AirBnB